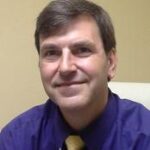 Raymond Yurcik is an NGH trained Certified Consulting Hypnotist and has been doing both massage and hypnosis with great success in New York City. He teaches Hypnosis and gives classes for certification with the NGH. He has been a licensed Massage Therapist since 2004. He specializes in Swedish Massage, Shiatsu, Thai, and Reiki techniques. Additionally, he has worked as a Massage Therapist at JW Marriott Tucson Starr Pass Resort & Spa in Tucson, Arizona.
Mission Statement

Soulshine of Tucson offers a safe environment that promotes wellness in body, mind, and spirit. We treat each individual with kindness, compassion, and respect. We work hard to understand each person's unique perspective and preference in helping them develop their own pursuit of healthier choices while balancing personal, family, and life commitments to better interact with their own existing environment. We help integrate beneficial wellness behavior into their culture and lifestyle.
Soulshine of Tucson is committed to offering the highest quality massage treatments, personal growth practices, and wellness instruction to all of our clients. We pledge to align time, energy, and resources to assist each individual in achieving their health goals. Soulshine of Tucson views the responsibility for attaining each person's health goals as a true partnership between themselves and their practitioner.  Choosing a Consulting Hypnotist, Body Worker or Massage Therapist is an intensely personal decision; we take our role in this relationship seriously. In gratitude for your decision, we at Soulshine of Tucson give our best to ensure that this choice is always valued.
A healthy maintenance system must not only address the physical aspects such as those that massage can address but requires eating and exercise patterns that are often hindered by behavior. Hypnosis assists the client in changing unwanted behavioral patterns that can keep one from reaching their wellness goals.
We Appreciate all your kind words and support!
Thank you,
"Wonderful massages. Been back several times and they do an amazing job – the pressure is perfect, and the massage itself has a great rhythm and flow. Can't say enough good things about Soulshine – definitely recommend!"

Call anytime at (520) 444 7201 and talk with us!
We love to discuss what Hypnosis can do for you and how we can help you reach your goals.